Read our Nature Research Custom Media Ad Feature (*1)

The next milestone in sterilization

(*1) Included in Nature Index 2021 Infectious disease, October 28, 2021
Our research has been selected as an
AMED-supported project (*2)!

Research and Development on Prevention of
Infectivity of Novel Coronaviruses

(*2) Japan Agency for Medical Research and Development (AMED)

Integrated Project: Medical Device and Healthcare Project
Project name: Project for Development of Technology for Countermeasures against Infectious Diseases including Viruses
Research and development on prevention of new coronavirus infection
Research and development on prevention of new coronavirus (SARS-CoV-2) infectivity.

Sealive Life Science Division, Sealive,Inc.

Overview image of the gas-generating circulating decontamination system

Next-generation pathogen decontamination technology: Biovector®.
Decontamination technology based on a complex gas capable of degrading nucleic acids
Infectious viruses and pathogenic microorganisms (pathogens)Degrades and inactivates nucleic acids in the nucleus

Efficacy against the new coronavirus (SARS-CoV2) Virus reduction rate of 99.994%, LRV4.20 was confirmed (TCID50)
Applicable to prevention of contamination in clean areas and decontamination of biohazardous facilities, and used in pass rooms and P3 facilities.
HEPA filter can inactivate attached pathogens and floating pathogens at room temperature.
It is used in sterilization validation at drug manufacturing sites.
Please feel free to contact us for models that can be used in research facilities and factories in situations where you need to prevent nucleic acid contamination, solve nucleic acid spattering problems, or viral clearance, as well as for special applications. We are looking forward to hearing from you.
Contact Us
Infectious virus support
(with circulation decontamination function)
Enables early area decontamination and is effective in preventing secondary infection.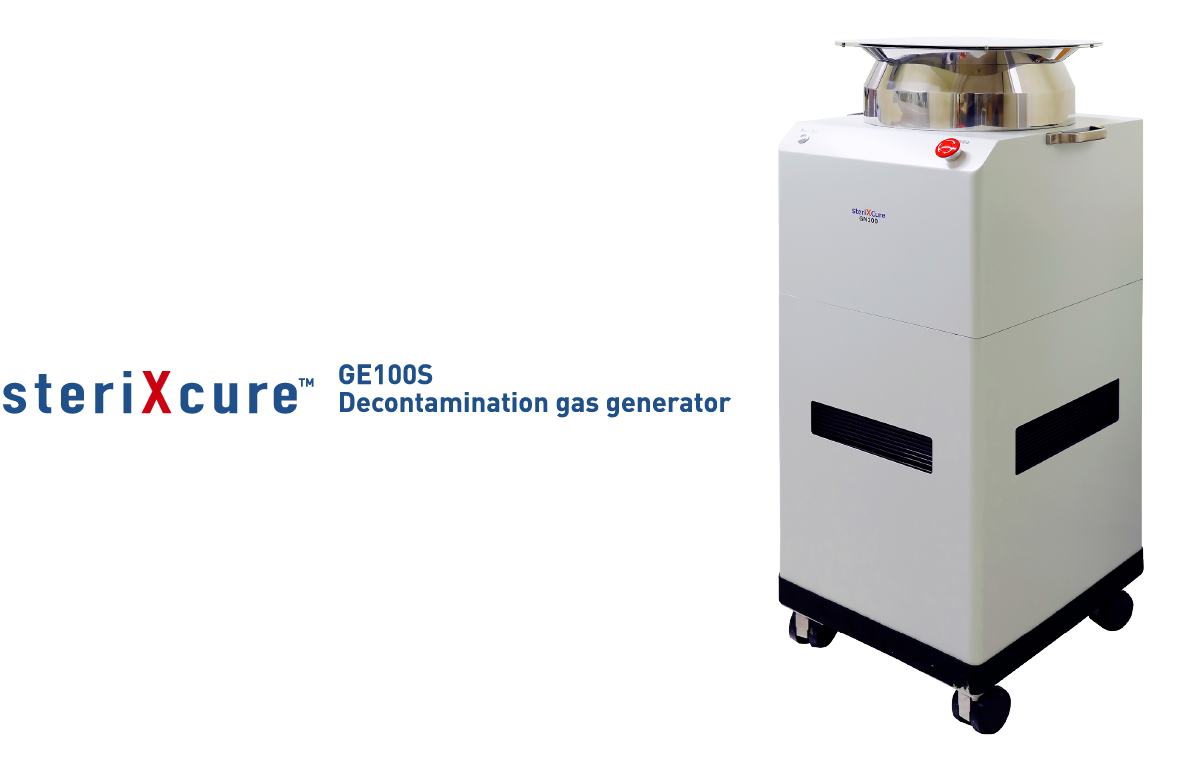 Contact Us
No need for curing and cleaning.
Sterilization of electronic devices, memory, etc. is possible.
More items can be brought into the clean area.
The human labor required after the decontamination process using steriX will be greatly reduced.
Please contact us for decontamination of nucleic acid by setriX series.
Preventing leakage of decontamination gas may be necessary depending on the conditions of the room or facility to be decontaminated.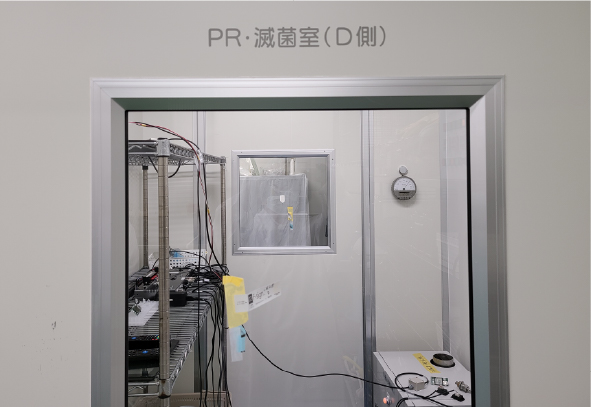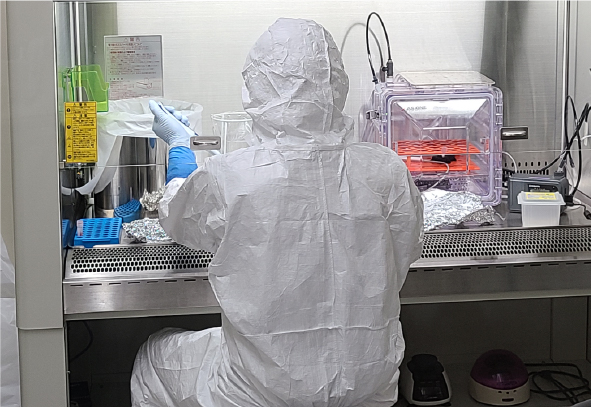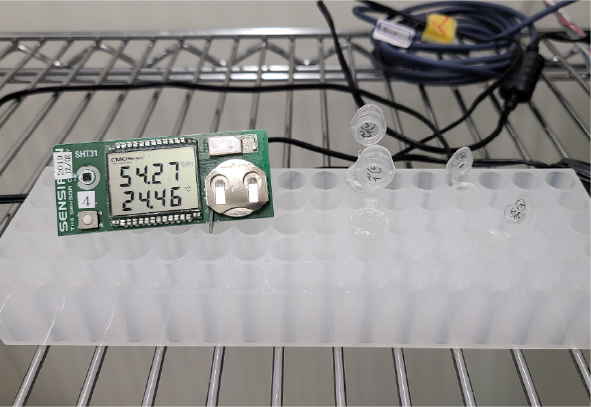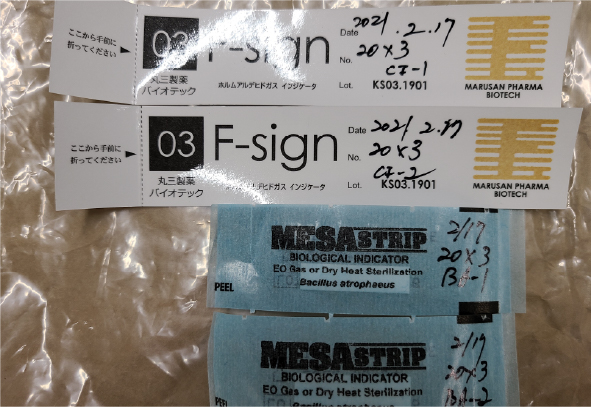 The decontamination work without equipment curing, entrance/exit curing, and cleaning work, and the decontamination evaluation by BI, CI, and DNA.
Confirmation and evaluation of decontamination effect
Guarantee level of sterility (SAL=Log10¯⁶)
BI (indicator bacteria) culture evaluation
7-day culture according to the Japanese Pharmacopoeia (14-day culture)
steriXcure: BI culture results
Bacillus atrophaeus Negative for 14 days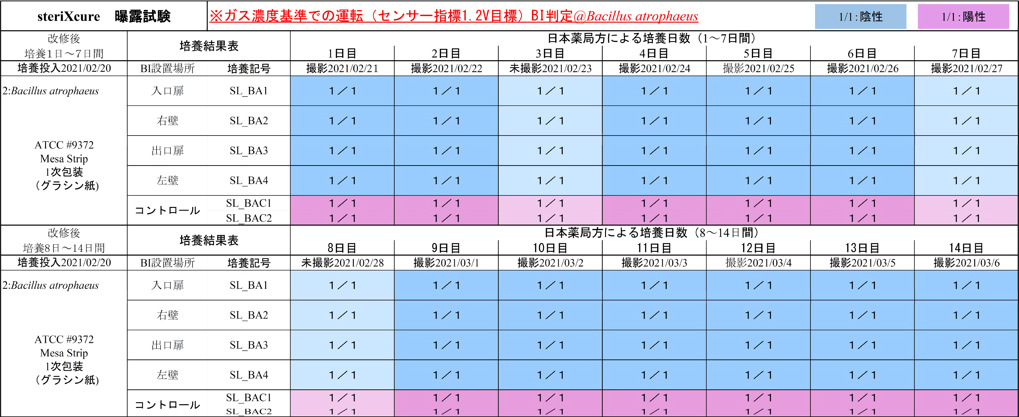 Day 1: Taken on February 21

Day 9: Taken on March 1

Day 14: Taken on March 16
Contact Us
Surrogate method by nucleic acid degradation evaluation
Determination can be made on the same day after decontamination!
It can decompose nucleic acids and regenerate a DNA-free and RNA-free sterile environment.
The decontamination effect can be judged on the same day using an alternative evaluation method that confirms the degradation of nucleic acids.
Image of dSDNA degradation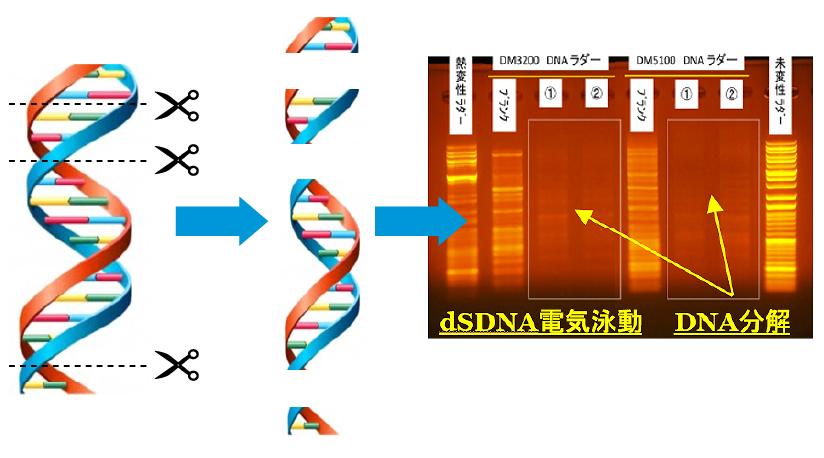 When DNA is degraded by gas exposure, a 25 kbp fragment becomes a fine fragment such as 2 kbp, 10 kbp, 5 kbp, etc. when two fragments react together at the same position.
Image of dSDNA degradation